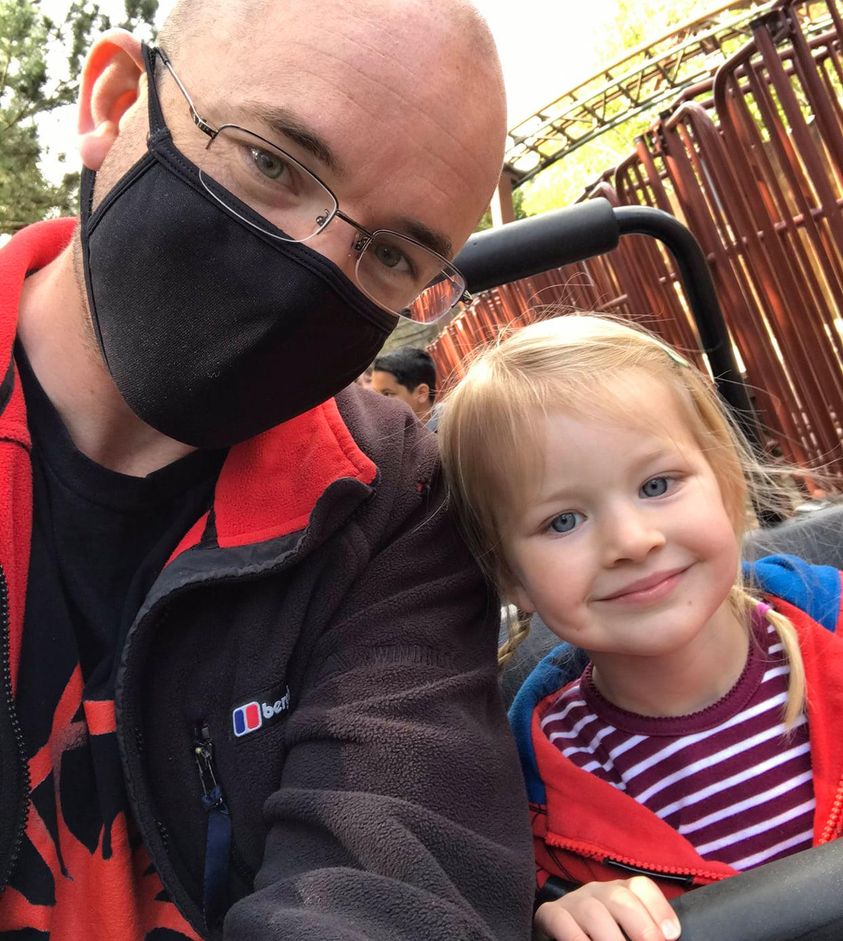 This is my first gratitude post in almost a month, which is the longest break since I started doing them about three and a half years ago.
Leo turned 1. That felt strange. Started childcare (same one as Nova). That was very strange. I am grateful for our childminder - I haven't had a single thought worrying about him since he started there: I know he's safe and looked after and honestly feel so lucky to have found someone I can trust that much. In the evenings before bath time he and Nova play with Kat upstairs while I clean up after dinner. I hear them all laughing and I'm so grateful to know that is part of the soundtrack of their lives.
I got a new TV. Very materialistic of me, but I adore it.
Nova and I went to Chessington World of Adventure. We had a fantastic and joyful day. She went on her first roller-coaster ('The scorpion express'), first log fume, and saw her first tiger. It was really wonderful (the main picture is us on the roller-coaster) I'm grateful for director's commentaries, picnics in the car and walks in the woods. Lego with Nova, learning about sound. Calls with friends, visits from other friends, Kat's amazing painting skills (we have transformed our home office). I'm grateful for the wholehearted and open way that Nova makes friends at a playground. I enjoyed takeout and ikea-building competitions.
Nova, by the way, explained yesterday that she asks her mummy if we are having pudding and me if she can have tablet - I very much enjoy that she has reached that level of sophistication.